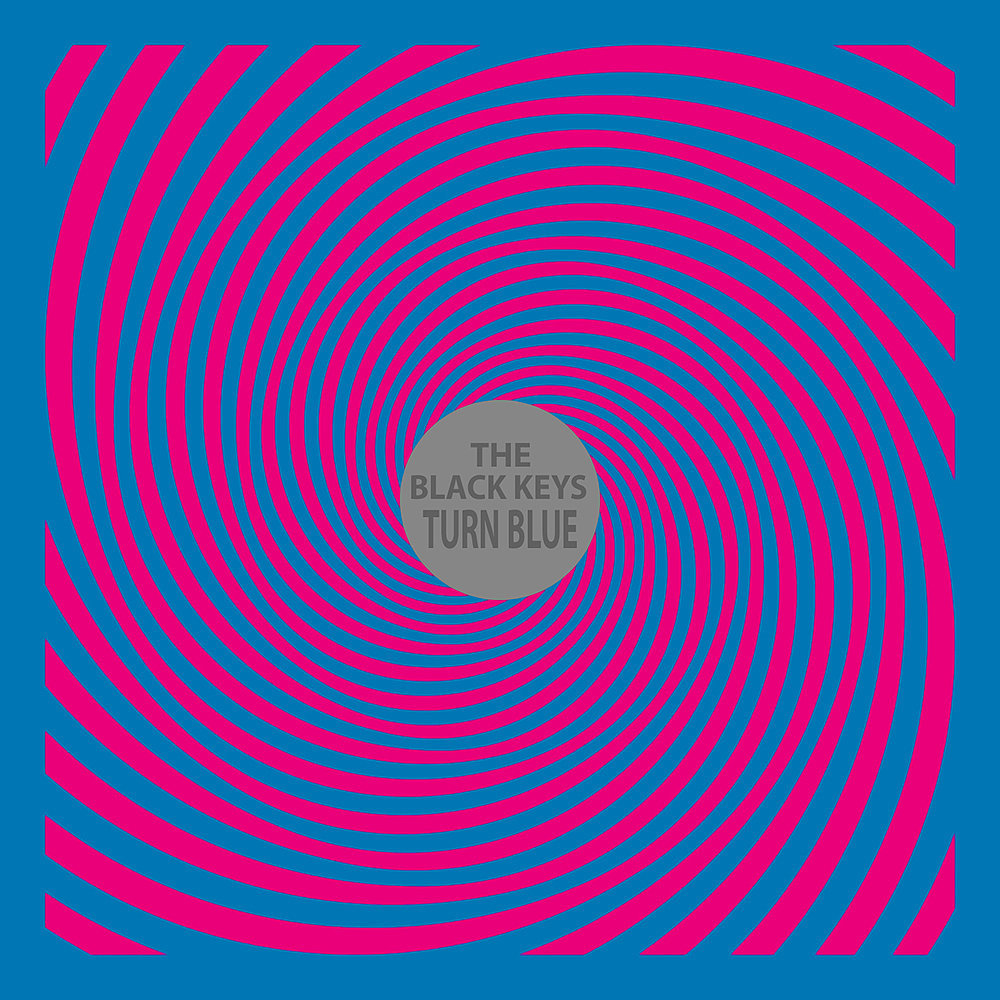 The Black Keys' Turn Blue sounds like a collaboration between Pink Floyd, Broken Bells, Warren Haynes and Gary Clark Jr. The record is smooth yet punchy, with soul and disco dueling through its 11 songs. Unfortunately, it doesn't sound like The Black Keys we've come to love. It's been four years since their Big Come Up via Brothers and it seems like Bryan Burton, aka Danger Mouse (of Broken Bells) has grown to become the third Black Key. Much has changed in the two years since El Camino, ; not only does the band sound different, but lead Dan Auerbach has gone through a difficult divorce, leading the album to take a more somber tone.
Launching the record is "Weight Of Love", a rock ballad that essentially IS Pink Floyd's "Breathe", with added somber separation-driven lyrics soulfully crooned by Auerbach, and rich 1970's guitar tones a la Warren Haynes or Duane Allman.
"In Time" brings Buddy Guy-esque blues, piano, horns and riffs overlaid a staccato guitar rumble, modernized by Broken Bell's omnipresent synths. If you think "In Time" sounds vaguely familiar, it's probably because a similar progression was used (albeit to a quicker and less soulful effect) in El Camino's "Dead and Gone".
Title track "Turn Blue" is the first of many that could have easily been found on Broken Bells' After the Disco, with Dan's smooth guitar riffs substituted for more of Bryan's synths or James' acoustic ostinatos, mixed with classic 1970's inspired electro-string crescendos.
The amped up beats of the album's first single, "Fever", raise the octane levels of the record for the next few tracks and introduce a faster-paced groove. Its oddly mousy backup vocal returns in "Waiting On Words" and does not translate well live (as seen on SNL). The song's tone is bouncy as a Rubber Factory, and these rubbery rhythms may also be familiar, as a more disco-y reincarnation of "Lonely Boy".
The energy of "Fever" and introspective theme of the record continue into "Year in Review" and "Bullet in the Brain", where the influence of "Breathe" returns buried under rolling vicissitudes of synthesizer broken up by Mercer-esque guitar interludes, hearkening back to Broken Bells' "The Ghost Inside".
"It's Up To You Now" takes an inherently classic riff (think Buddy Holly) and updates it with a roaring amount of reverb, returning to the band's grittier days of raw guitar love and abuse. Interestingly enough, this throwback to Thickfreakness' sound is one of two tracks on Turn Blue that weren't produced by Danger Mouse (the other, "Gotta Get Away", is the last track on the record).
The album then interpolates back to two very different Broken Bells inspired tracks, "Waiting on Words" and "10 Lovers". These carry on the depressed-romantic theme and include Beatles-esque progressions, with Dan seemingly trying to emulate James Mercer as if they were Brothers.
With "In Our Prime", the album rejoins their classic bluesy Attack & Release while continuing with Dan's smooth and soulful yearning as he begins to sound more like a Romantic defeatist. The album closes with "Gotta Get Away", a light escape from the depression found in the previous tracks with a southern twang that is oddly reminiscent of a Kid Rock party song infused with Gary Clark Jr.'s Texas blues rock and slide guitar.
All-in-all, Turn Blue isn't a bad record. Unfortunately, it isn't creative, new, or really genuinely The Black Keys. And when there's more influence coming from the producer than the band itself, that raw and awesome soul that prevailed on their older albums is lost. Dan, Patrick–I miss Your Touch.
–Jordan Grobe